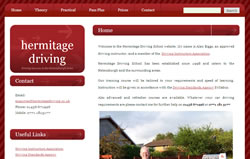 Hi, my name is Brian and, among other things, I build websites.
I have been building websites for about 15 years, for myself and for other people. I have worked for web development companies and been a senior support person for web design software at Macromedia (now part of Adobe)
The websites I build for people now are quick, simple, cost-effective and allow the owners to make their own updates.
I also have experience in setting up domains, email and other related services.
If you want to talk about a website please contact me