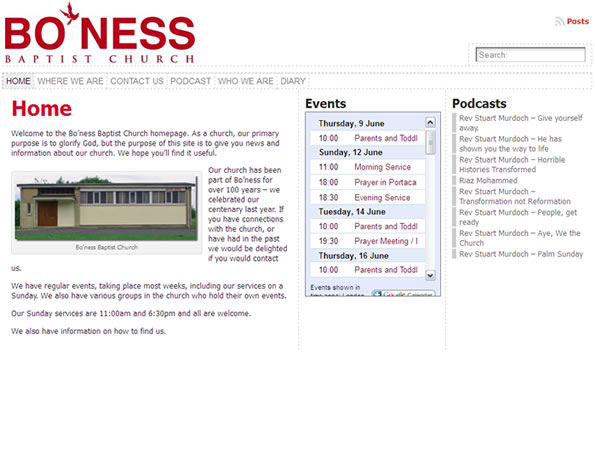 This site is run by a small local church. It is still evolving but currently holds contact information, directions, and information on events in the church calendar.
Services Provided:
Domain Hosting,
Website Hosting
Site Setup
Theme customisation
Podcasting setup for sermons
Updates by multiple users
Google calendar integration
Google Map integration, including directions
Visit Bo'ness Baptist Church
Bo'ness Baptist Church logo designed by Smythe Design.